Serving the Eye Care Needs of Downtown Minneapolis
Even though Downtown Eyes only has a single location in downtown Minneapolis, we strive to draw patients from miles and communities around. We know we aren't the only Minneapolis eye doctor you have to choose from, but we do want to be among your top choices. Drs. Robert Toomey and Mary Ann Zastrow will go to every length to make sure you and your eyes receive the absolute best care and that you remain well-informed about the overall condition of your eyes.
Located in the Heart of Downtown Minneapolis and the Hearts of Our Patients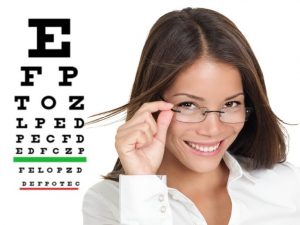 Rest assured that you'll be made to feel fully comfortable from the moment you walk through the doors of our privately owned optometric practice. Our staff members are friendly, competent and just as dedicated to exemplary customer service as Dr. Zastrow and Dr. Toomey.
When you allow us to take care of your eyes and your eye health, we'll:
Use cutting edge technology and techniques to diagnose, treat and care for your vision
Offer you quality eye care products to ensure you see the world the way in which it was intended
Utilize instrumentation that's designed to give us an accurate reading and prescription during your eye exam
Specific services we offer our patients include:
Traditional eye exams (for adults as well as infants and children)
LASIK surgery co-management
Contact lens fittings
Managing and treating eye diseases
Personalized Services to Match Your Every Need
Our eye care services are just as personalized as our patient prescriptions. Just like every patient has different visual needs, they may also have different expectations for customer service. We don't believe in a "one size fits all" approach to any aspect of taking proper care of our patients, and we look forward to showing you what we mean when we say that.
Submit a Contact Us Form
To learn more about our service area or our eye care services, call a representative at 612-333-EYES (3937) or fill out an online contact form.