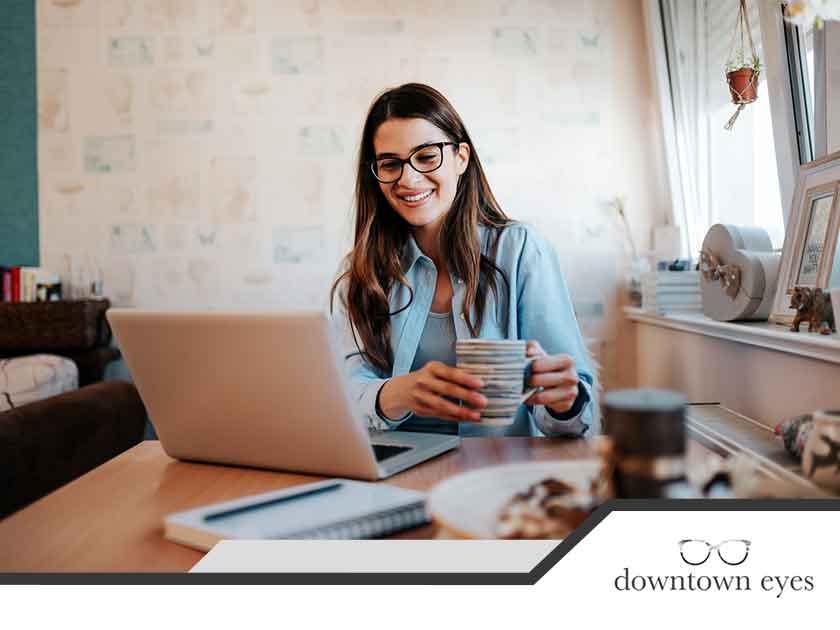 So many things can be done online these days that an online eye exam no longer seems like a novel idea. In fact, people are often inclined to consider it as sensible, practical and convenient. You can get an eyeglass prescription and purchase glasses from the comforts of your home. No more taking a trip to your eye doctor's office and lining up to get checked. Of course, these advantages are all valid. But is the convenience and the time you are able to save really worth it in the end? Are online eye tests truly effective?
You have probably considered taking an online eye test at some point. So whether you are interested in trying it out or just plain curious about their effectiveness, read on to get the answers to some frequently asked questions about online eye exams.
What Are Online Eye Tests?
One of the first things that you should understand about online eye tests (or more accurately, "online vision tests") is that they are intended only to measure your visual acuity and detect refractive errors. Sometimes they may also include other vision tests like color blindness and contrast sensitivity.
These tests do not and cannot evaluate the health of your eyes. They cannot help you determine whether you have conditions such as glaucoma, cataracts or macular degeneration.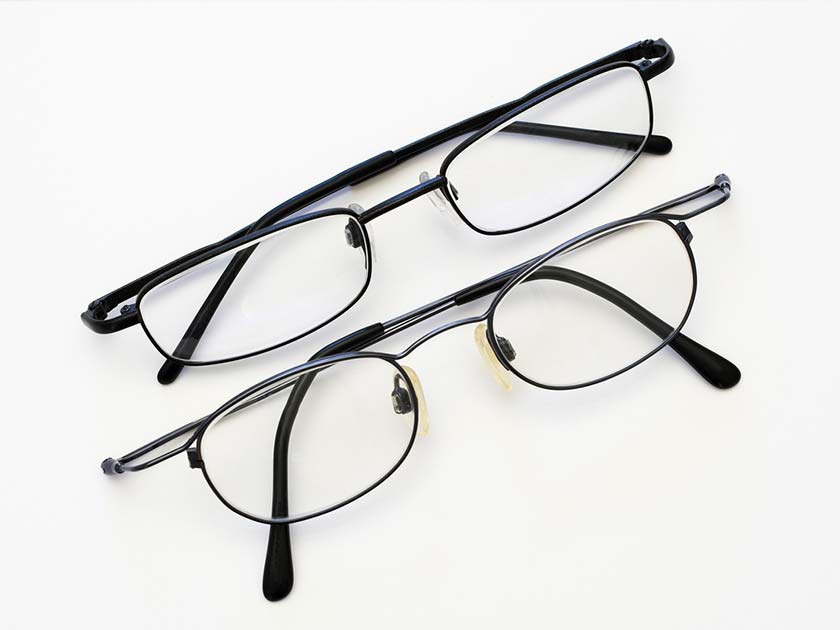 Online vision exams may be useful in certain circumstances. However, they should not be regarded as a substitute for routine or comprehensive eye exams, which are performed by eye doctors in person.
Typically, online vision tests can be used if you wish to obtain a valid eyeglass prescription. This is especially useful if you need to replace your old glasses or if you broke or lost your eyewear while on vacation or you cannot make a personal appearance in an eye clinic for some other reason.
Online vision tests can also be helpful in monitoring your eyesight and refractive error between routine eye exams. However, take note that while the results of some online eye tests have been validated with limited studies, more research is still needed to ensure that an eyeglass or contact lens prescription generated by such tests is comparable to a prescription determined through an in-person eye examination.
How Do Online Eye Tests Work?
For starters, you will need a computer or a smartphone as well as sufficient space to sit back so that you can check your distance vision during the exam. Also, make sure to have your current prescription glasses or contacts within reach since you are likely to wear them for the test.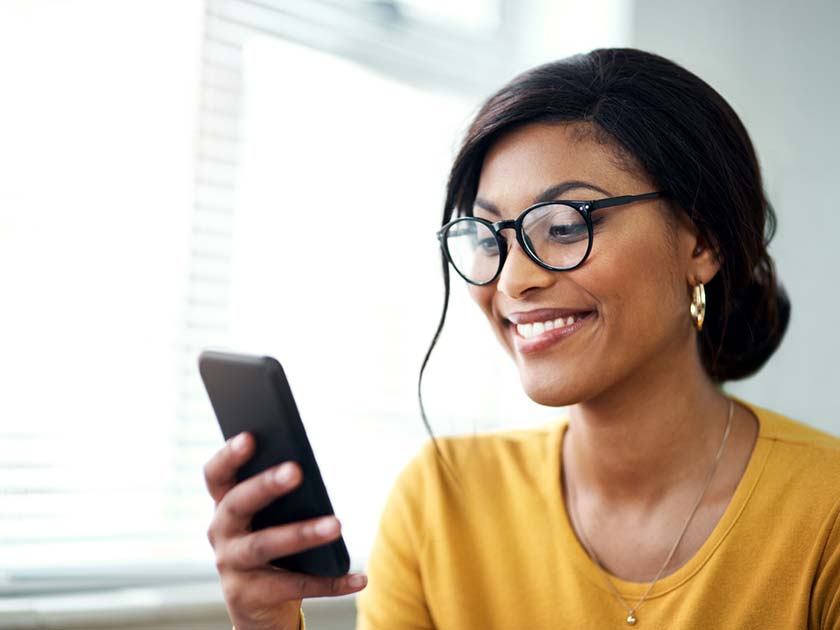 Take note that some websites or apps can check your vision only. So if the results say that you might have a problem, you'll still need to see an eye doctor for confirmation. Other websites and apps, however, can offer prescriptions for glasses and contacts. An eye doctor typically goes over your results and emails you a prescription based on your tests. You can also order your glasses or contacts online. This isn't allowed in every state, though, so you might want to check first with your local area.
Who Can Take Online Eye Exams?
Not everyone can take an online eye exam since this type of testing has limitations. Online vision tests are mainly intended for healthy adults ages 18 to 39 who:
have already taken a complete eye exam and know they have no eye problems
already have a prescription for eyeglasses
have no risks for eye disease such as high blood pressure or diabetes
If you don't fit in any of these criteria, it's best to pay your eye doctor a visit for a comprehensive eye exam.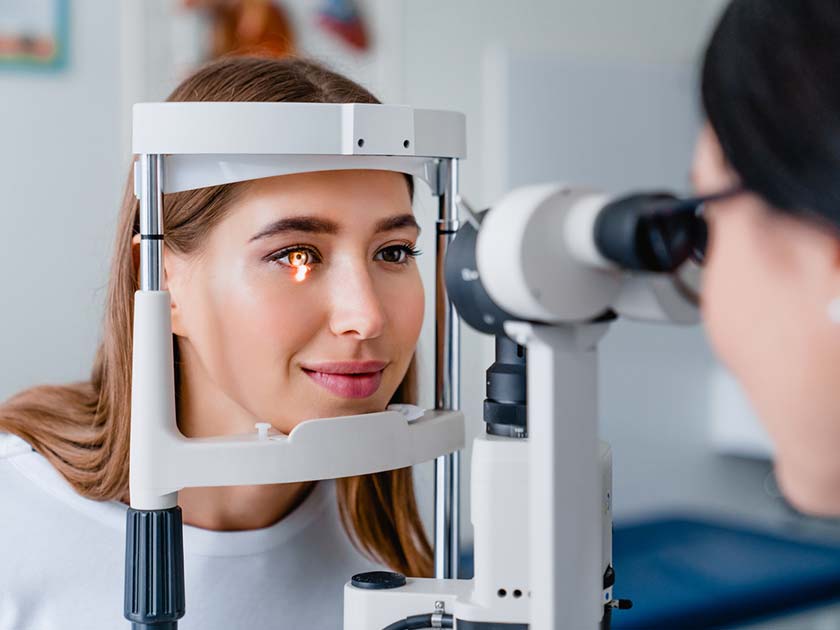 Are Online Eye Tests Accurate?
Online vision tests are still a new technology, and there is not enough studies to show how they compare to an exam that you typically get from your eye doctor. That is why doctors still have different opinions regarding the accuracy of online vision tests.
Another important thing that you need to consider is that the accuracy of your online vision test also depends on whether you have taken the test correctly or not. Lastly, online vision tests are not designed for people who need a strong eyeglass prescription. It's best to visit an eye clinic for such needs.
What Are the Risks of Online Eye Exams?
Online vision tests have their limitations. Make sure to consider these factors and that you understand the scope of the eye exam that you are getting. As emphasized earlier, online vision tests are not meant as a replacement for in-person checkups with your eye doctor. With that in mind, you have to manage your expectations and keep your regular appointments with your specialist to ensure that your eyes are healthy.
There is no trained eye care professional during online vision tests, so your eyes won't be carefully and thoroughly examined. Any conditions like cataracts, glaucoma and other eye health problems will not be detected in an online eye exam. You will need to go to an eye doctor to determine any of these via a comprehensive eye exam.
Furthermore, there is no one to ensure that the testing is performed correctly. And if you fail to do the test correctly, there is a possibility that you won't get the right prescription for your eyes. You may not be able to see as clearly as you should, which can be dangerous if you will be wearing the wrong prescription glasses for driving or other activities. You may also experience some problems like headaches and eye strain.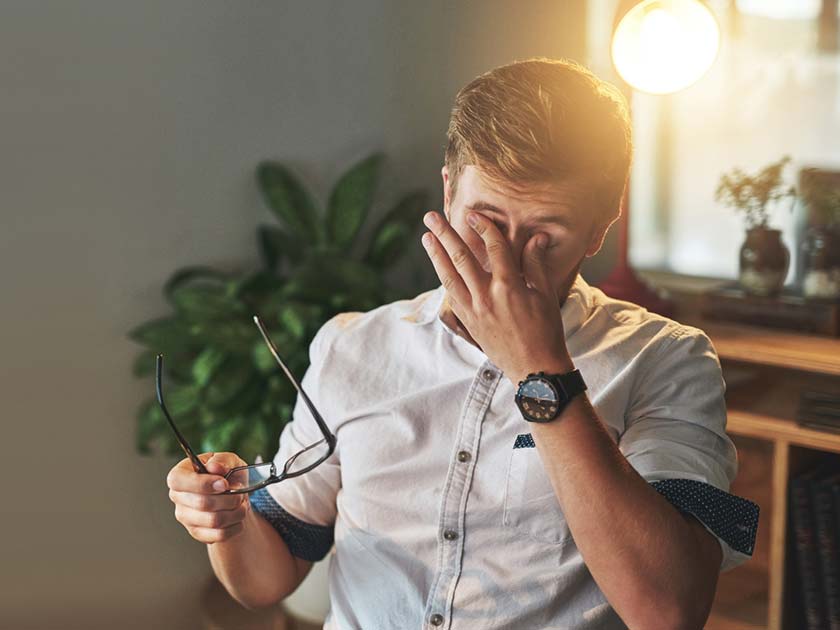 Are Online Eye Tests More Affordable?
It's not uncommon to think that online vision tests can save you money. However, it is worth noting that an online eye exam is only a small part of the services that your eye doctor can provide during a complete exam. So if you prefer a more personalized approach and you're keen on getting the most bang for your buck, it is still better to go to your local eye doctor.
Additionally, the cost of online vision tests is typically not covered by health insurance or vision insurance. If you have a vision benefits plan, your expenses for a comprehensive eye exam might actually be less than the cost of your online vision test. Make sure to check the type of coverage that you have for eye care, and take advantage of your benefits.
Here's another thing worth considering in terms of costs: With the risk of getting an inaccurate result, you might find yourself heading to an eye clinic anyway and purchasing another pair of glasses or contacts. Instead of saving money, you might end up paying more.
If you're looking for a local optician, Downtown Eyes has a team of professional doctors and staff who will take care of your needs. We provide a range of eye care services including contact lens fittings, eye exams, eye disease treatment and LASIK surgery co-management. Call us at (612) 333-EYES (3937) or fill out our contact form to request an appointment. We serve customers in Minneapolis, MN.