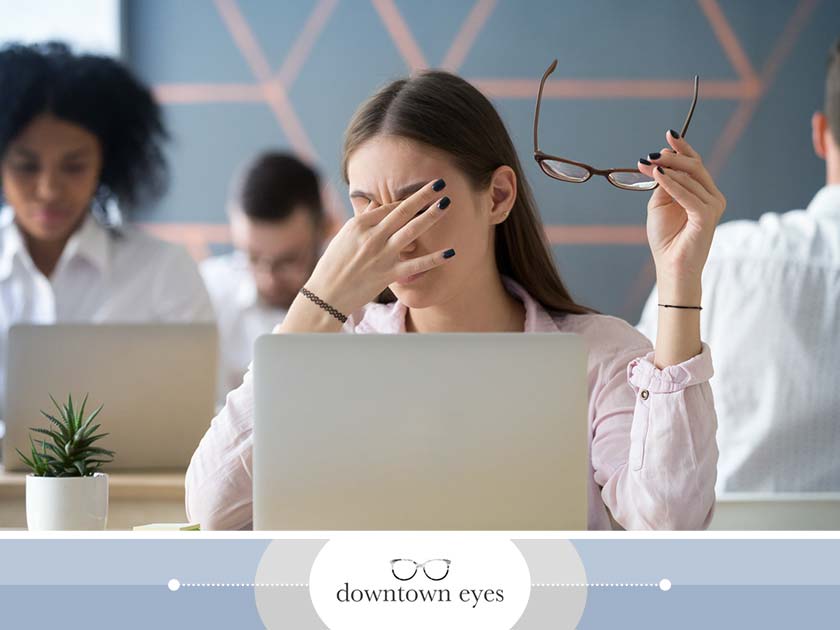 Tears are often associated with strong emotions such as sadness and even joy. But did you know that they actually have practical functions that help your body? Tears mainly lubricate the eyes and wash away dust or foreign particles. Furthermore, they also contribute to your immune system and help in protecting you against infections.
Produced by the glands under the skin of your upper eyelids, tears spread and maintain the moisture of your eyes when you blink. They contain water and salt, and they get discharged through your tear ducts. Particular glands in your body produce oils that keep your tears from evaporating too quickly or flowing out of your eyes.
There are cases, however, in which too many tears are being produced — which then overwhelms the tear ducts and leads to watery eyes. Watery eyes usually resolve on their own, but sometimes they can also be an indication of a chronic problem. If you notice that your eyes have become excessively watery, you should see an eye specialist as soon as possible.
To give you a better understanding of this condition, below are some of the common causes of watery eyes. We also share some tips on determining when to call your doctor.
What Causes Watery Eyes?
It is actually normal for your eyes to produce excess tears when you feel a surge of emotions. This can also occur when you cough, sneeze, yawn or vomit. But if you are not experiencing any of these and your eyes have become watery for a period of time, it might be due to an underlying condition.
Below are some of the most common causes of watery eyes: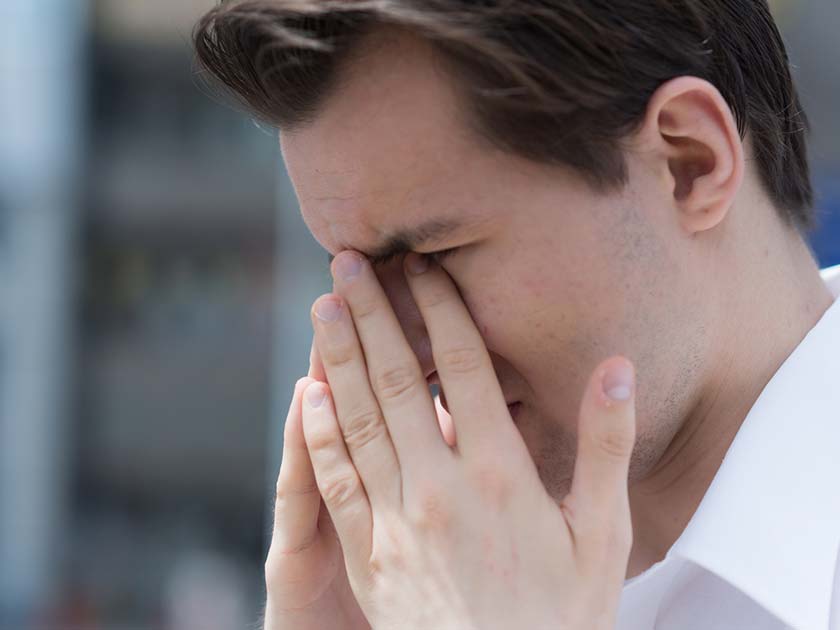 Dry Eyes
Ironically, the most common cause of water eyes is dry eye syndrome. Extremely dry eyes usually signal that your eyes are not getting enough lubrication. Then, your body acts to produce more tears, overcompensating for the lack of moisture in your eyes and creating an abnormal cycle of tears production.
It is worth noting that dry eyes can be further caused by several factors like the weather and other medical conditions. This can occur when your tears don't have adequate water, salt and oil in the mix. Sometimes your body is simply not producing enough tears or your tears are drying up too fast.
Pink Eye
Also known as conjunctivitis, pink eye can make one or both of your eyes look pink or red. It is also typically itchy, and it can be caused by bacterial or viral infections. For infections caused by bacteria, pink eye is usually treated with antibiotic eye drops. For infections caused by viruses, treatment isn't usually necessary.
Allergies
Watery eyes are a common symptom for those suffering from allergies. The eyes also tend to be itchy, and this often occurs with a cough or runny nose. Pollen, mold, pet dander and other allergens can trigger these symptoms.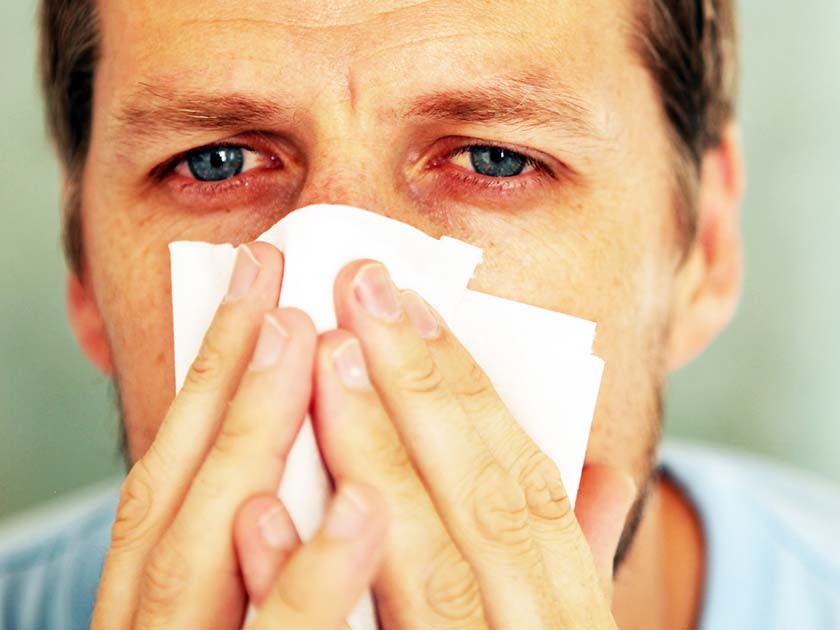 Eyelid Problems
Eyelids play an important role — they enable tears to spread across your eye and wipe away any extra moisture every time you blink. If you have problems with your eyelids, such as entropion (eyelids curve inward and rub against the eye) and ectropion (eyelids sag outward), you can expect that such conditions can affect your tear production.
Eyelash Problems
Eyelashes can also grow at weird angles. For example, instead of growing out, they may grow inward and rub against your eye — a condition called trichiasis. Understandably, this causes irritation. Your eye doctor will likely remove the eyelash that's causing the problem or redirect it towards the right angle. This enables you to get relief from the discomfort and excess watering.
Blocked Tear Duct
Under normal circumstances, tears flow out of your tear ducts, spread across the surface of your eyeball and drain into the ducts in the corner. However, if the ducts are clogged, tears will naturally build up and cause your eyes to become watery. Some common causes of this condition include aging, injury and infection.
Stye
Styes are typically caused by bacteria and often manifest as a swollen, red and painful lump along the edge of the eyelid. A stye can make your eye teary and uncomfortable. But it usually goes away on its own after a few days. To avoid spreading the infection, don't touch your affected eye and never attempt to pop the lump. For some relief, you can place a warm washcloth on your eye.
Scratch on the Eye
Dirt, dust, sand, and other elements can scratch the outside of your eyeball or cornea. Sometimes putting on contact lenses can also result in this accident. When you get a scratch on your eye, your eye will likely tear up, redden and become sensitive to light. Fortunately, scratches like this usually heal within a day or two. But to ensure that no further damage has been done, it's best to have your eye checked by a doctor.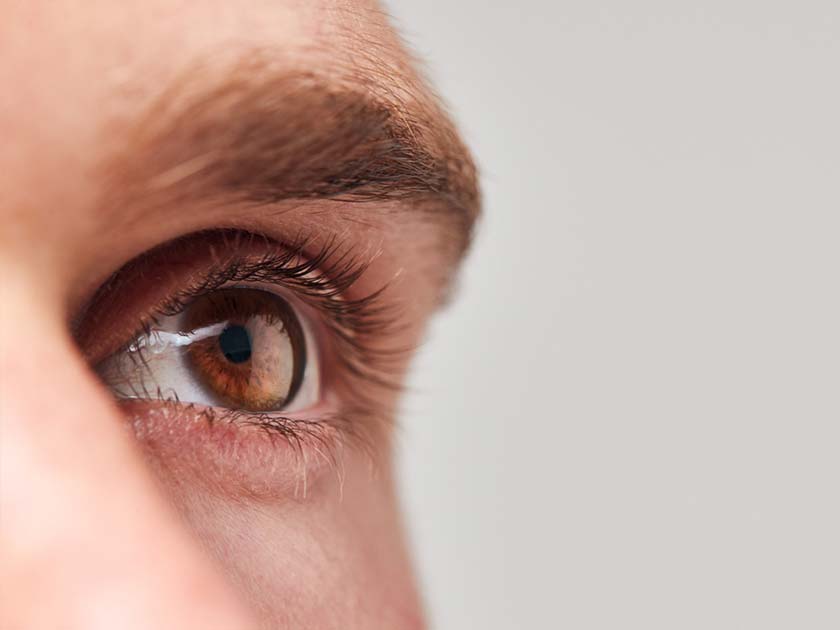 Blepharitis
Blepharitis is a condition that causes your eyelids to swell and your eyes to sting. You may also notice the eye getting watery, itchy, crusty and red. Different things can cause blepharitis, including infections, allergies and rosacea. You can have blepharitis treated, but it usually comes and goes on its own.
Problems With Oil Glands
Located on the edge of your eyelid, the meibomian glands are responsible for producing the oils that keep your eye healthy. They also provide a barrier to keep the tears where they should be and prevent your eyes from drying up. However, sometimes the meibomian glands become clogged, causing them to fail at producing enough oil. This then causes the eyes to become irritated and watery. You can use a warm compress on the affected eye to stimulate the glands and help them function properly again.
Others
Many other medical conditions can cause watery eyes including thyroid problems, rheumatoid arthritis, chronic sinus infections and Bell's palsy. Apart from that, medical treatments such as radiation and chemotherapy can cause this kind of side effect too.
When to Seek Medical Help
It can be easy to ignore watery eyes and simply hope that the condition will go away. But to ensure that you are not dealing with something more serious, you should visit an eye clinic and have your eyes checked by a doctor. Make sure to do this especially if you are experiencing excessive or prolonged tearing. Other factors that should prompt you to seek medical help include the following: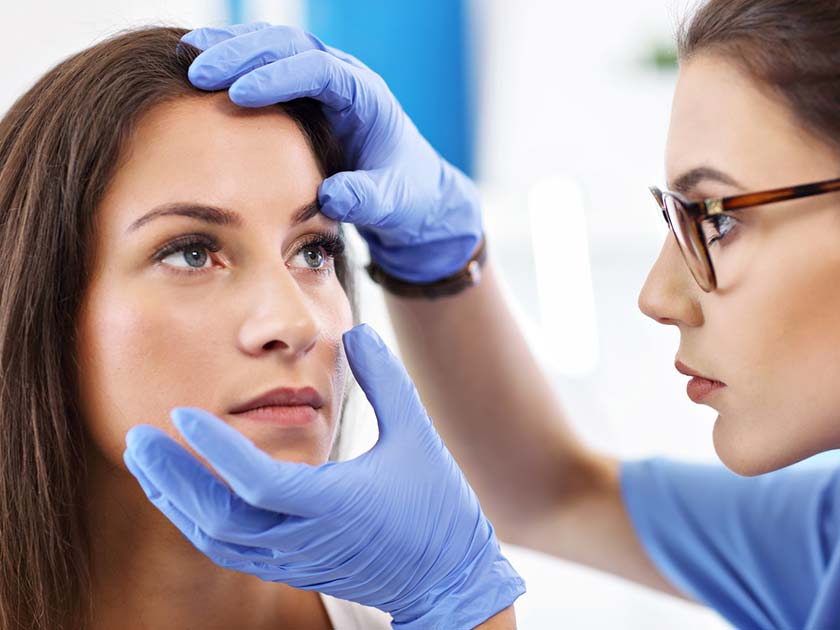 Vision loss
Visual disturbances
Watery eyes that do not improve on their own
Foreign object stuck in your eye
Bleeding or discharge from your eye
Eye problems accompanied by severe headache
Unexplained bruises around your eye
Injured or scratched eye
Tenderness around your nose and sinuses
Chemical exposure
Downtown Eyes is a local practice that offers a personalized approach to eye care services. We provide a range of services including eye exams for children and adults, contact eye exam and fittings, LASIK co-management, and eye disease treatment (dry eye, glaucoma, cataracts, macular degeneration, etc.). Call us at (612) 333-EYES (3937) or fill out our contact form to schedule an appointment.