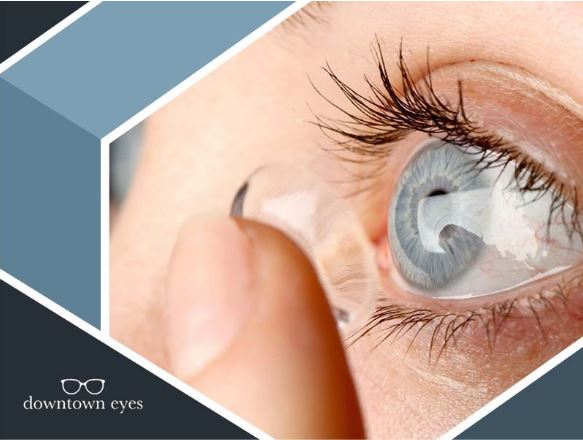 Considering switching from eyeglasses to contact lenses? You're in good company. Contact lenses are a popular alternative to prescription eyeglasses. The American Optometric Association estimates that 45 million Americans wear contact lenses.
Contact lenses provide many benefits. For starters, contacts give you a wider field of vision because they are placed directly over your eyes. In addition, you won't have to worry about humid conditions fogging up the lenses. These benefits are part of the reason why patients with an active lifestyle tend to prefer wearing contact lenses.
To learn more about the advantages of switching to contact lenses, it's best to see an eye specialist. They can explain to you in detail the pros and cons of using contact lenses. But in the meantime, you can read this guide on the different types of contact lenses.
Soft Contact Lenses 
Soft contact lenses are the most widely used type of lenses and can be worn full-time or part-time. They're made of a special type of plastic that's combined with water, which is added to allow oxygen to reach your corneas through the lens. This helps your eyes "breathe" in a sense and makes the lenses more comfortable to wear. Note that there are no blood vessels in your cornea (except for the parts near the edges). The cornea primarily gets its oxygen supply through the surrounding air. This is the same reason why you should always remove your contact lenses before going to sleep. Of course, there are a few exceptions.
Some types of soft contact lenses can be worn overnight. Soft lenses made from silicone are extremely breathable and can allow large amounts of oxygen to reach your cornea even while you're asleep. However, not everyone can tolerate wearing silicone contacts. That's why you should consult an eye specialist before considering them.
The Pros: It's important that you regularly clean your lenses using the cleaning solution your optician prescribed. But if you don't want to go through the trouble of disinfecting your contacts every day, you can choose disposable soft contact lenses, which can be discarded after a day's use. Alternatively, you could choose long-term soft contact lenses, which can be used for about a year. Usually, these soft contact lenses are custom-made.
The Cons: Cleaning your contact lenses regularly is important. And it's especially so for soft contact lenses because they can more easily absorb particles, chemicals, bacteria, and mold than other types of lenses. You also need to be careful while cleaning soft contact lenses, as they can rip or tear easily.
Rigid Gas-Permeable Lenses
Rigid gas-permeable lenses are made from silicone and, as the name suggests, breathable.
The Pros: Rigid gas-permeable lenses are less fragile than soft contacts and are easy to clean. They might also help you see better.
The Cons: As the name suggests, rigid contact lenses are less comfortable than soft lenses. That's why wearing rigid contact lenses takes some getting used to. Opticians recommend wearing rigid lenses every day to allow yourself to get used to them.
Bifocal Lenses 
Bifocal lenses are usually prescribed to patients aged 40 and above. As you get older, the lenses in your eyes may gradually lose the ability to focus on nearby objects, resulting in a condition called presbyopia. One of the warning signs of this condition is difficulty reading up close. Your optometrist can also diagnose this condition by detecting refractive errors in your eyes during a routine eye exam.
Bifocal lenses are a good option for patients who have both presbyopia and another refractive error, like astigmatism or myopia. These lenses have two sections: the one on top corrects astigmatism or myopia while the one on the bottom corrects presbyopia.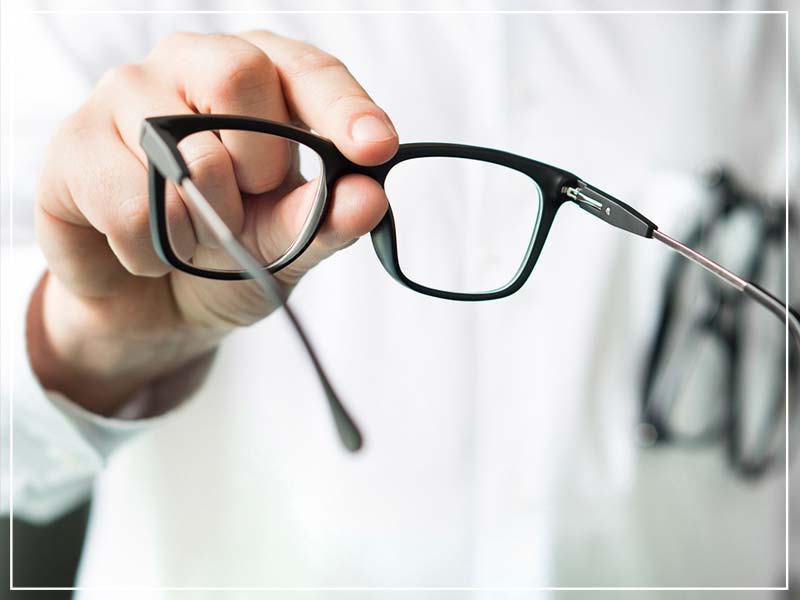 The Pros: Bifocal lenses are a good alternative for patients who find bifocal glasses inconvenient.
The Cons: Like rigid lenses, bifocal lenses may take some getting used to. Bifocal lenses also have a bit of a mixed record when it comes to successfully correcting vision conditions. In some cases, the vision correction may not be enough for patients to see clearly up close or far away.
Monovision Lenses 
If bifocal lenses aren't an option, your optometrist may recommend getting fitted for monovision lenses. Depending on your condition, the optometrist at your local eye clinic may recommend a combination of multifocal and monovision lenses to correct your vision. One monovision lens will correct your distance vision while the other will correct your near vision. (The lens for distance vision is usually worn on the dominant eye).
Keep in mind that just like bifocal lenses, monovision lenses have limitations. For instance, some patients have noticed that distant objects look slightly blurred while others have noted monovision lenses weren't as effective as reading glasses. Before making a decision, it's best to consult your local optometrist. They'll be able to explain to you the advantages and limitations of the different types of lenses.
What About Colored Contact Lenses? 
Some use colored contact lenses for cosmetic purposes, but just like clear lenses, they're a medical device that's regulated by the government. Regardless of what you intend to use contacts for, you should only get them from a licensed eye clinic.
What to Expect During a Contact Eye Exam 
Once you've decided on which type of contact lenses you'll wear, you'll need to undergo a contact eye exam. Here's what to expect during a contact eye exam: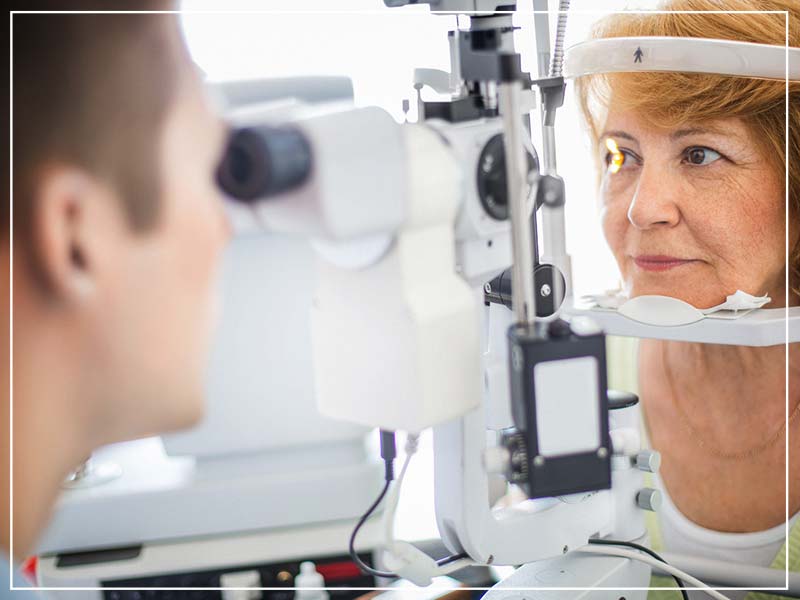 Contact lens consultation – After conducting a comprehensive eye exam, your eye doctor will discuss your options for contact lenses and how they can affect your lifestyle. It's important to discuss your preferences with your doctor–i.e., whether you'd prefer soft or gas-permeable lenses. If your optometrist found any additional vision conditions, they might also recommend certain brands.
Contact lens fitting – Your optometrist will measure the curvature of the cornea or your eye's front surface and the size of its pupil or iris (the colored part of the eye) and conduct a tear film evaluation. What's a tear film evaluation? Dry eyes are a common problem among patients who wear contact lenses. The lenses in your eyes need to stay moist and hydrated. Otherwise, you might experience discomfort in your eyes. A tear film evaluation will tell your eye doctor how much moisture your eyes can produce. They'll put a drop of liquid dye on your eye and observe how much moisture is produced using a slit lamp. If you're prone to dry eyes, your optometrist might prescribe a type of contact lens that can help retain moisture in your eyes.
Contact lens trial and prescription – Your eye doctor might have you try a pair of lenses to see if you're comfortable wearing them. If the lenses are a good fit, they'll place an order for them to be made. They'll also discuss the basics of wearing contact lenses, such as how to remove and clean them properly.
Follow-up contact eye exam – Your eye doctor might schedule another appointment to see if your eyes are adjusting well to the lenses. If you experience any discomfort after trying on your new contact lenses, you should see your optometrist as soon as possible.
How Often Should You See Your Optometrist?
Even if you haven't experienced any problems with your vision, it's important that you see your eye doctor regularly for routine eye exams. As you age, you'll need to see your optometrist more frequently. As a rule of thumb, those aged 20 to 39 should undergo an eye exam every five years, those aged 40 to 54 every two to four, those aged 55 to 64 every one to three years, and those aged 65 and above every one to two years.
Looking for an optometrist near your area?