Contact lenses are one of the most popular vision correction options. Nevertheless, some people are wary of trying contact lenses due to misconceptions about them.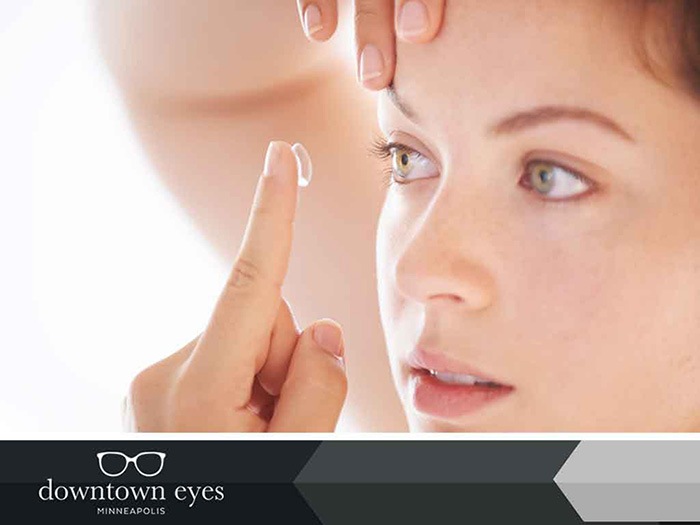 In today's article, Downtown Eyes, your top eye care center in the area, debunks common myths about contact lenses.
Myth: Contact Lenses Are Not for Everyone
Advances in contact lens technology have made it possible for nearly everyone to wear them. Specialty contact lenses now exist for people with eye conditions that make regular contact lenses impractical or unsafe.
For example, people with presbyopia can wear bifocal lenses. Even the most challenging prescriptions can generally be accommodated through custom lenses. If you're not sure whether contact lenses are a good option for you, our top rated eye doctor can conduct a comprehensive eye exam to determine whether you're a candidate.
Myth: Contact Lenses Are Uncomfortable to Wear
In general, contact lenses are comfortable to wear. Some types of contact lenses may require an adaptation period, while others can be worn comfortably from day one. If you do feel discomfort, available remedies include artificial tears, supplements and other medications. That said, visit your doctor at the first sign of pain.
Myth: Contact Lenses May Lead to Problems
Provided you follow your doctor's instructions about handling and caring for your contact lenses, you should not experience any complications from them. Make sure to replace your contact lenses as advised on the packaging and to store them safely.
Turn to Downtown Eyes for your eyewear needs, including designer eyeglasses. Give us a call at (612) 333-EYES (3937) for more information. You may also fill out our contact form to schedule an appointment. We serve residents of Minneapolis, MN.