At Downtown Eyes, we offer various vision correction options for your improved eyesight. Our contact lenses, in particular, are gaining popularity because of the many visual benefits they offer. Your top rated eye doctor discuss four of them: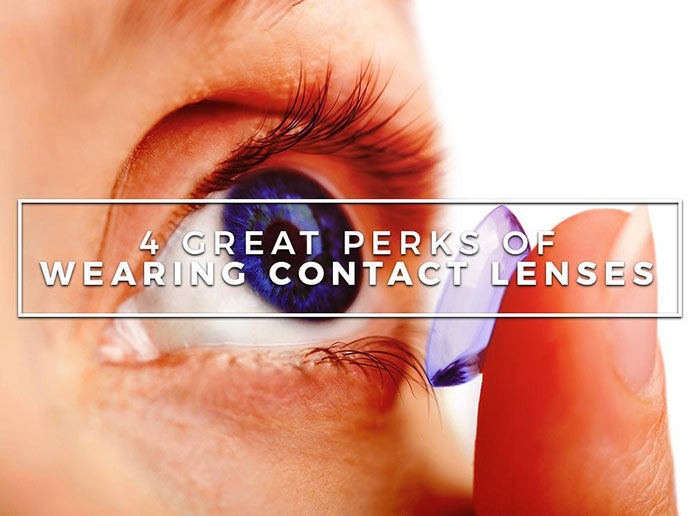 Better Visual Acuity and Clarity

Contact lenses help correct refractive errors, like nearsightedness, farsightedness and astigmatism. Certain lens types, such as scleral lenses, are also effective at improving the eyesight of those with keratoconus and other corneal surface irregularities. You can expect reduced glare reflections and image distortions as well. With contact lenses, you won't have to worry about steam or water splashes clouding your eyesight too, making them perfect for any weather.

Wider Visual Field Coverage and Feeling of Normalcy

Another great perk of using contact lenses is that they are directly applied on your eyes, giving you wider visual horizons and freedom of movement. This is also one of the reasons individuals with active lifestyles find them an ideal vision correction option. This reduces the risk of easily misplacing or losing them as well.

Improved Eye Comfort

Contact lenses were initially made of polymethyl methacrylate material. While this type offers excellent visual sharpness, they often cause some degree of visual discomfort. Fortunately, our contact lenses use hydrogels, which improves eye lubrication. We also offer hybrid contact lenses with rigid center and soft edges, combining the best features of the two contact lens types. There are also gas-permeable lenses that allow oxygen to enter your eyes, maintaining their health and comfort.

Aesthetic Benefits

Your eyes are some of the first things a person may notice about you, drawing attention to your face. Contact lenses are a great way to highlight your eyes, helping you create a lasting impression. They also come in various lens tints, letting you have different eye colors every day.
If you're looking for premier eyewear, turn to Downtown Eyes. Apart from contact lenses, we also have a large selection of designer eyeglasses to suit your needs and preferences. Call us today at (612) 333-EYES (3937), complete our form, or send us a message to request an appointment. We serve Minneapolis and surrounding MN areas.