Fall is one of the most beautiful times of the year and is the perfect season for enjoying the outdoors. Unfortunately, fall is also peak season for allergies, including allergic conjunctivitis. In today's post, your eye care specialists from Downtown Eyes share four ways to maintain your visual health and comfort this fall: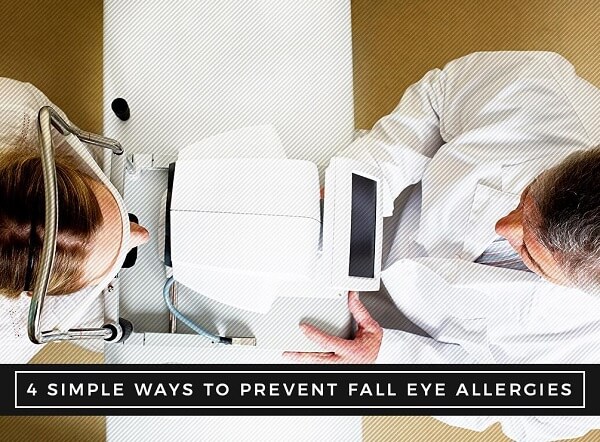 Identify Your Trigger Allergen: Allergic attacks happen when certain substances come into contact with your eyes, triggering a hypersensitivity reflex from your immune system. Ragweed pollen is a common culprit in the fall. Dust, lint, and other indoor irritants are also possible allergens. Cigarette smoke, strong perfumes, and other overwhelming scents may cause the same reaction.
Protect Your Eyes When Spending Time Outdoors: The best way to avoid fall allergies is to stay inside altogether—but this is impractical for most people. The next best thing you can do is to wear safety eyeglasses when going outside. Your expert eye doctor explains that these lenses serve as an excellent barrier, blocking irritants from reaching your eyes.
Maintain Good Hygiene: Another effective way to keep allergies at bay is to maintain cleanliness at all times. Wash your hands frequently and thoroughly to reduce hand-eye transfer of allergens. We also recommend keeping your windows closed and using air purifiers in your home.
See Your Eye Care Specialist: Having your trusted eye doctor or optometrist examine your eyes regularly is key component in maintaining your visual health. During your visit, we may also prescribe anti-inflammatory or antihistamine eye drops for your better visual comfort.
For more tips on preventing fall eye allergies, call us at (612) 333-EYES (3937) or complete our form. We serve Minneapolis, MN. With our help, you can safeguard your vision and experience the highest quality of life.