When it comes to vision correction methods, eyeglasses and contact lenses have remained the most popular choices for decades. Easy to use and effective, they can correct a wide range of vision problems, significantly improving a patient's quality of life.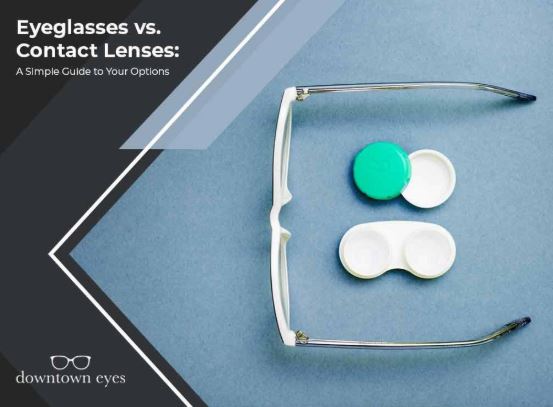 Eyeglasses vs. Contact Lenses: Which to Choose?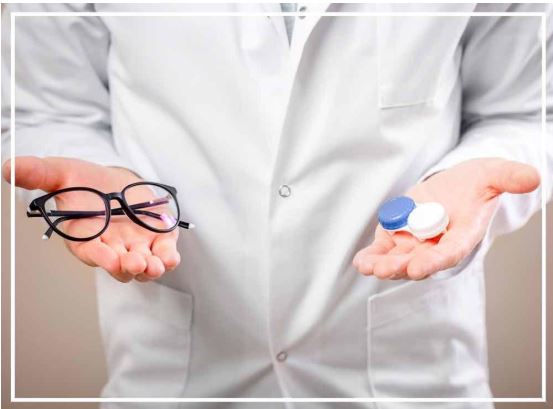 That's entirely up to you, actually. Both have their pros and cons, and how much weight these have will depend on your personal needs and preferences. For example, if you don't want the upkeep required of contact lenses, then eyeglasses are likely the better option for you. If you lead a physically active lifestyle or are involved in sports, on the other hand, eyeglasses may be cumbersome, making contact lenses the better choice. Your expert eye clinic can also discuss your options with you and help you make the right choice.
Types of Eyeglasses
There are two main types of eyeglasses based on lens design: single vision and multifocal. Single vision lenses are all-purpose lenses for correcting nearsightedness or farsightedness, while multifocal lenses correct both distant and near vision, including age-related issues like presbyopia.
Multifocal lenses are further split into these categories:
Bifocal – The standard multifocal lens option, bifocals are fitted with two different powers at the top and bottom to correct distant and near vision, respectively.
Trifocal – For even more comprehensive vision correction, trifocal lenses incorporate three powers to address issues with distance (top), intermediate (middle) and near (bottom) vision.
Progressive – Progressive lenses function much like the same way as bifocals and trifocals, but they offer a smooth transition between powers, taking away visible dividing lines.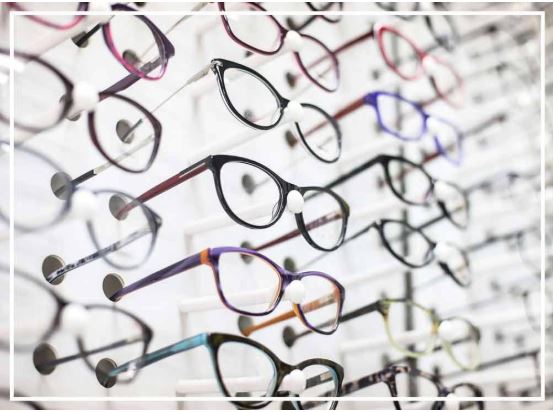 Your eyeglasses may also be fitted with coatings to further improve your viewing ease. For instance, anti-reflective coatings reduce glare that causes eyestrain, allowing more light to pass through to give you better visual acuity and contrast sensitivity. They can also provide protection against blue light, making them great for people who spend significant time on computers or other digital devices.
If you're often outdoors, however, it may make sense to get eyeglasses with sun protection to keep your eyes safe from ultraviolet rays. If you want just one pair for both indoor and outdoor use though, you may find photochromatic lenses ideal. They feature tints that change opacity depending on the light they are exposed to, giving you clear lenses when you're indoors and darker ones when you step outside.
Types of Contact Lenses
There are two general categories of contact lenses: soft and hard. Soft contact lenses are made from gel-like, water-containing hydrogels or silicone hydrogels that are porous to let plenty of oxygen into the cornea, while hard contact lenses commonly feature rigid, gas-permeable lenses that also let oxygen through, but have a more rigid shape. While anyone can wear soft contact lenses, those with "hard to fit" eyes are usually the best candidates for hard contact lenses. You can find out if you have "hard to fit" eyes when you come in for a contact eye exam.
Basic soft contact lens options include:
Daily Wear Contacts –
Worn during waking hours only, daily wear contact lenses are very comfortable to wear, making them easy to get used to. They are also hard to dislodge, making them great for those with active lifestyles.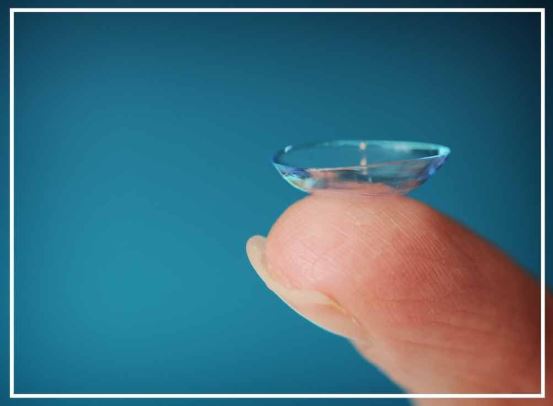 Extended Wear Contacts – Unlike daily wear contact lenses, extended wear contact lenses can be worn in your sleep. Depending on the kind you have, you can wear them for up to seven days without removal. This makes them highly convenient, but it's important to be scrupulous about hygiene with these as the risk of infection may be higher.
Disposable Contacts – As their name suggests, disposable contact lenses are made to be disposed after use. Some are designed for only a single use, while others can be worn for up to 30 days before disposal.
Toric contact lenses are specifically designed to address the needs of those dealing with astigmatism. But while they are commonly made of hydrogel or silicone hydrogel, they can also be made of rigid gas-permeable materials too, just like hard contact lenses.
How Hard Contact Lenses Work
Both soft and hard contact lenses work to correct vision, but they do so in different ways. While soft contact lenses function much like eyeglasses, hard contact lenses take on a more physical approach to correcting vision by reshaping the cornea, which is responsible for focusing light into the eye.
Where the cornea thins out and bulges like a cone such as in keratoconus, light rays are not focused correctly, resulting in blurry and distorted vision that can get in the way of daily tasks. Hard contact lenses can help by keeping the cornea as close to its normal shape as possible, letting light focus better for clearer vision.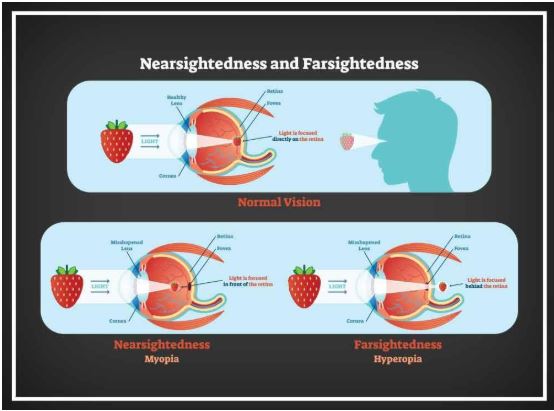 In the case of those with myopia or hyperopia (nearsightedness or farsightedness), where the cornea is either too curved or too flat in relation to the length of the eyeballs hard contact lenses can improve vision by reshaping the cornea during sleep. In a treatment called orthokeratology, or ortho-k, specially designed hard contact lenses are worn during the night. UPon removing them in the morning, you can enjoy clear vision throughout the day as the cornea retains its "new" shape. The effect is temporary, making it an ideal option for people who don't want to undergo LASIK but also don't want to deal with the hassle of wearing eyeglasses or contact lenses during the day.
The Middle Ground
In between soft and hard contact lenses lie hybrid contact lenses. In addition to being quite comfortable to wear, they also provide crystal-clear optics like that of hard contact lenses can provide. Hybrid contact lenses have a rigid gas-permeable center that's surrounded by hydrogel or silicone hydrogel material.
Quick Tip!
Do you enjoy wearing decorative contact lenses? Being able to change your eye color is fun, but it's important to realize that cosmetic contact lenses still require a prescription from an eye doctor. You'll also need to clean them as directed to avoid eye infections.
Getting Eyeglasses and Contact Lenses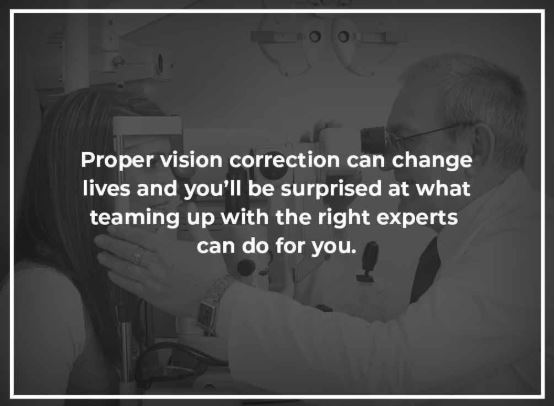 Making the most of the vision correction solutions available to you is about figuring out what will work best for your unique needs and preferences. To do that, you need an eye doctor you can trust. This is why paying a trusted eye care professional in your area a visit is imperative.
With a reputable eye specialist by your side, you can rest assured knowing that you will be provided with not just a thorough eye examination to precisely identify any vision problems, but top-quality eyeglasses and contact lenses as well to match your needs exactly. Proper vision correction can change lives and you'll be surprised at what teaming up with the right experts can do for you.