Start 2018 out on a healthy note by scheduling an appointment with your trusted eye doctor. Undergoing routine eye exams is the single most important thing you can do to safeguard your visual health.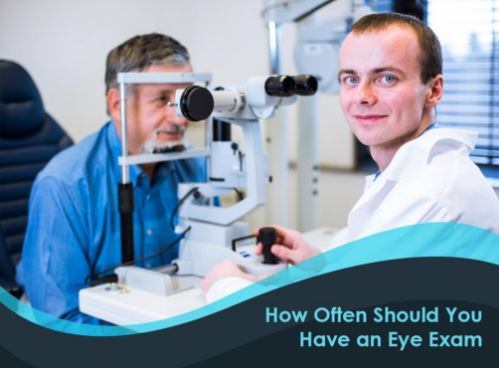 Read on as Downtown Eyes, your leading provider of designer eyeglasses and other eye care services, discusses how often you should be having your eyes checked.
Children
Children's eyes are still developing, which is why being vigilant about their visual health is essential. Bringing your child to your eye care specialist for a comprehensive eye exam is one of the best ways to maintain their eyesight. You should bring your child to their first eye appointment when they reach the age of six months, with another exam at age three. When they turn six, or before they enter first grade, you'll need to schedule another eye exam. This is important because if your child has a vision problem, we can prescribe eyeglasses or contact lenses before they begin school, ensuring their education isn't hampered by poor eyesight. They should have an eye exam every two years thereafter.
Adults
Individuals 18 to 60 years old are advised to have comprehensive eye exams at least once every two years. If you are at a high risk for certain conditions, we may recommend annual exams. Yearly eye exams are also recommended for people 61 years old and above, as a number of eye conditions tend to develop later in life.
The American Optometric Association designed this eye exam schedule to serve as a guide. Always defer to your top rated eye doctor, who may recommend a different eye exam frequency. Your family history, current visual health status and lifestyle are some factors that may affect our decision.
Call us today at (612) 333-EYES (3937) or complete our form to schedule an eye exam for you and your family. We serve Minneapolis, MN, and the surrounding areas.