Contact lenses are one of the most popular and safe forms of corrective eyewear. While contacts are completely safe provided you handle and care for them properly, some people find them uncomfortable to wear. If you're struggling with discomfort from your contact lenses, here are some tips from your top rated eye doctor from Downtown Eyes.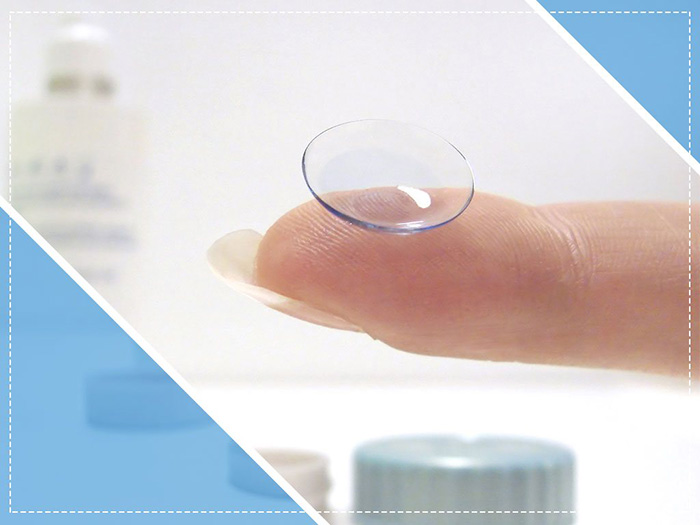 Artificial Tears
Your eye doctor can recommend artificial tears to relieve occasional dryness from wearing contact lenses. Remember to ask for their opinion before administering eye drops. Some eye drop medications are incompatible with certain kinds of contact lenses. For example, anti-redness eye drops won't help lubricate the eyes; they will only shrink the size of the blood vessels.
Nutritional Supplements
The quality of your tears is just as important as the quantity. Healthy tears have three layers, each of which plays a different role in your visual health and comfort. Eating food with omega-3 fatty acids can regulate the oily component of the tear film, which helps lubricate your eyes, and prevent it from evaporating too quickly.
Punctal Occlusion
Punctal occlusion involves a silicone or acrylic plug, which blocks the ducts that drain tears away from the eyes. This plug minimizes tear drainage, keeping the surface of the eye properly lubricated while you wear contact lenses.
Water Content
Your choice of contact lenses may also eliminate discomfort. Different types of contact lenses have different quantities of water in them. Ask your eye doctor about soft contact lens options.
Downtown Eyes provides designer eyeglasses, contact lenses and a wide range of eye care services. Call us today at (612) 333-EYES (3937) or fill out our online form to schedule an appointment. We serve residents of Minneapolis, MN.