Serving Downtown Eyes Minneapolis With Expert Eye Care
Best-in-Class Vision Care Right Where You Work
Using the most advanced and trusted technology makes Downtown Eyes one of the most reputable privately owned optometric practices in Minneapolis, MN. We're wholly committed to taking complete care of our patients and their eyes, which means catering to their needs and personalizing their treatment. There's always an expert eye doctor on hand to take care of you, and our convenient location in the skyway of the US Bancorp Building makes it quick and easy for you to get right back to work after your eye care appointment!
Our Services
Downtown Eyes offers a number of services to help you see your absolute best. These services include: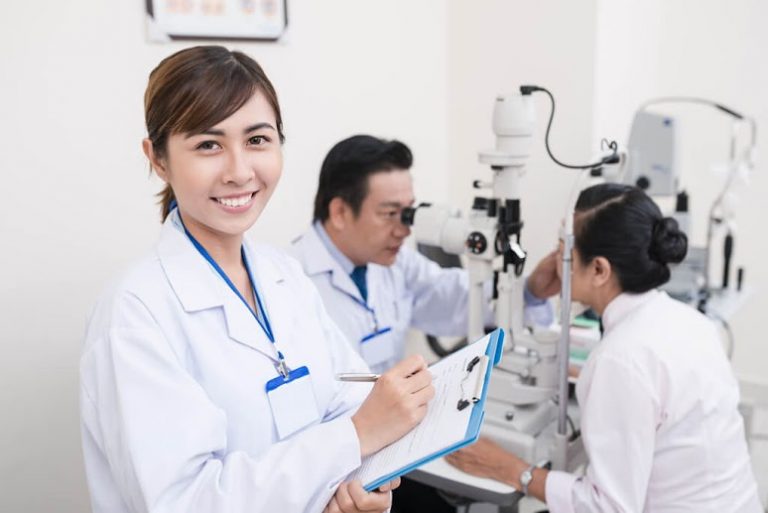 High-definition eyeglasses
LASIK management/co-management
No matter why you come to us, we'll be sure to make an accurate diagnosis in order to develop an effective treatment plan. Additionally, your eye doctor can answer all of your questions and address any concerns you might have. Your complete comfort and satisfaction are two of our highest priorities.
Our Doctors
To help reassure our patients that they're receiving top-notch services, we'd like to share a bit about two of our eye care specialists. Dr. Mary Ann Zastrow earned her Doctor of Optometry degree from the New England College of Optometry and focused her rotations on treating/diagnosing ocular diseases, low vision and refractive skills. Dr. Robert Toomey, a graduate of the Pennsylvania College of Optometry, has more than three decades of experience and is also a member of the Minnesota Optometric Association. Together, our doctors bring their combined expertise and professional passion to serve every patient who walks through the doors of Downtown Eyes.