Doctors and Staff
Our Doctors at Downtown and Crosstown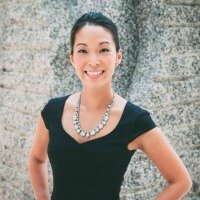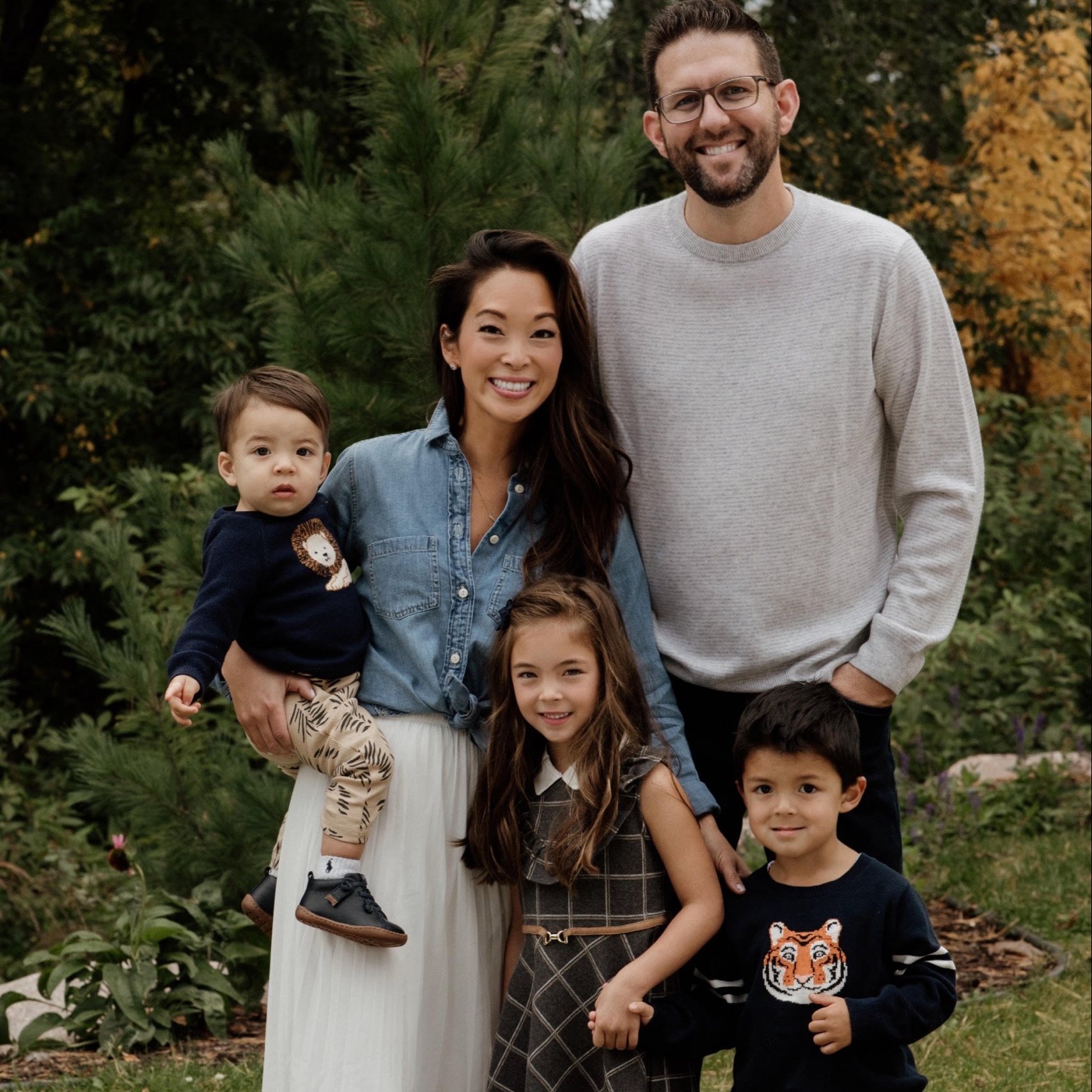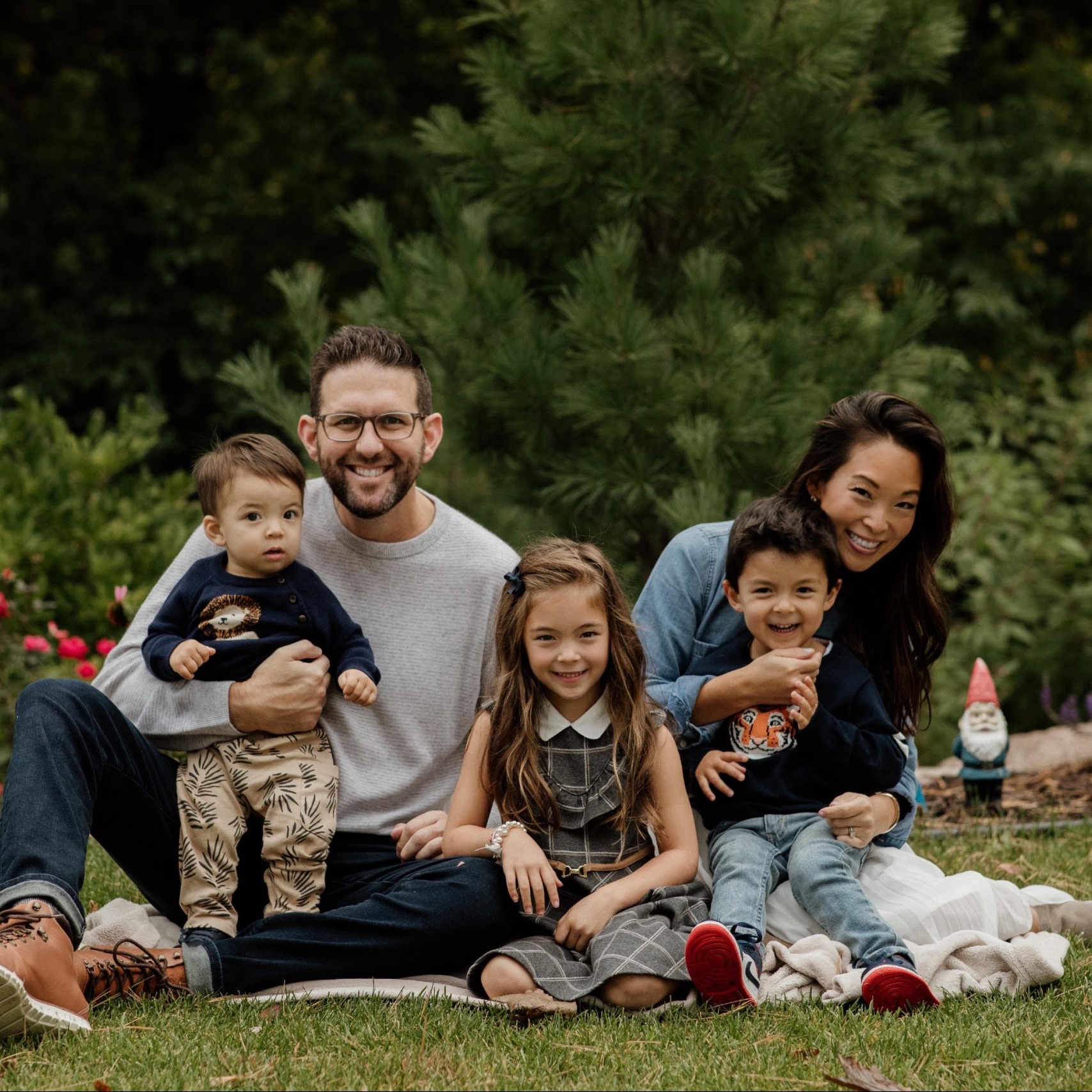 Dr. Mary Ann Zastrow
Dr. Mary Ann Zastrow completed her undergraduate studies at the University of Wisconsin­-Madison, where she earned a Bachelor of Science degree with Honors in Biology. After graduating from UW­-Madison, she attended the New England College of Optometry in Boston and earned her Doctor of Optometry degree. Her training included rotations at Boston Children's Hospital, Veteran Affairs Hospital in Boston, and a Special Populations rotation that included Diabetic and Low Vision Specialties where she earned clinical honors. After earning her Doctorate degree, Dr. Zastrow knew that she wanted to move back and practice in her home state. Although Dr. Zastrow and her husband Ben found it hard to leave their beloved Red Sox, being close to family and friends was always a priority. Benjamin was the first to join the Downtown Eyes Minneapolis hustle and bustle after he attained his MBA at the Carlson School of Management. He currently works at Zelle LLP. Dr. Zastrow owns two private practices in the Twin Cities area and enjoys the daily challenges and rewards that come with running a small business. Dr. Zastrow also enjoys every second of family time she gets with her daughter Zoe and sons Jack and Harrison.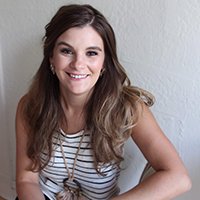 Dr. Susie Hemann
Dr. Susie Hemann graduated with honors earning her Doctor of Optometry degree from the Illinois College of Optometry in Chicago, IL. She received a merit of clinical excellence for achieving honors marks at all her externship rotations specializing in primary care, specialty contact lenses, low vision, advanced disease care, pediatrics, and surgical co-management at eye clinics and hospitals around the country. After graduation, Dr. Hemann went on to complete a residency with a focus on ocular disease and primary eye care at the Illinois Eye Institute in Chicago, IL where she managed and treated patients with a wide array of eye diseases including glaucoma, diabetic retinopathy, and emergency eye care. Although Chicago will always be her "Second City," she moved back to her home state of Minnesota after residency and has been serving the Twin Cities metro ever since!
Dr. Hemann grew up in Rochester, MN and was a competitive figure skater from childhood through college. She completed her undergraduate education at Iowa State University with a Bachelor of Science degree in Kinesiology and Health. In her free time, Susie likes finding new local eateries, spending time outdoors, and watching college football. She also loves to spend time with her wonderful husband Mark, their new baby May, and their tiny dog Waffles.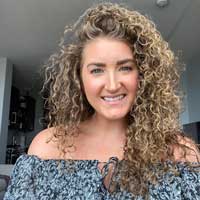 Dr. Julia Osowski
Dr. Julia Osowski graduated with honors with her Bacherlor's of Science in Biology from University of Wisconsin-Eau Claire where she also played for the women's hockey team all four years. She went on to graduate with honors with her Doctorate of Optometry from Illinois College of Optometry in Chicago. Dr. Osowski then completed her residency at Minnesota Eye Consultants where she specialized in corneal disease, glaucoma, and pre and post-operative care. Dr. Osowski grew up in a small town just north of the metro, and always planned to return to Minnesota after finishing school.
Outside of eyeballs, Dr. Osowski enjoys trying new food and local breweries, as well as spending time with family and friends. She will never turn down a pick-up pond hockey game or day out on the lake!
Our Doctors and Staff at Downtown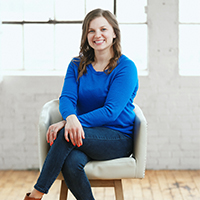 Katelyn
Katelyn completed her certificate as a Paraoptometric Assistant in 2015. She has been in the optometry world as a billing representative and Paraoptometric assistant for over 10 years. She has since been Downtown Eyes' office manager for the past 6 years. Katelyn loves to keep our office organized and running smoothly! She hopes to continue to help build both of our office's and continue the trust with our Downtown Eyes patients. In her free time she enjoys fishing with her husband and playing outdoors with her 2 kids.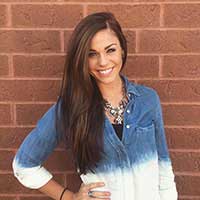 Ariel
Ariel started out in retail for 9 years. She became an optician in 2016, specializing in fashion and matching the perfect frame to your own unique personality. Ariel double majored in Human Development and Family Science and Elementary Education with a Kindergarten Endorsement from North Dakota State University. Growing up in Minnesota, she has been part of the downtown community for many years. She even was a professional dancer, cheering for the Minnesota Timberwolves. When not working she typically is relaxing at home with her two cats.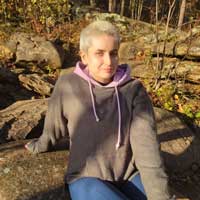 Fiona
Fiona graduated with honors from the University of Wisconsin- La Crosse in December of 2020 with a degree in Women, Gender and Sexuality studies and a minor in Environmental studies. Shortly after graduation, she joined the eyecare world as an Ophthalmic Technician and passed her CPO 6 months later. Outside of the office, you can find Fiona spending time with her birds, thrifting, hiking during the warmer months and cozying up with a book during the winter months.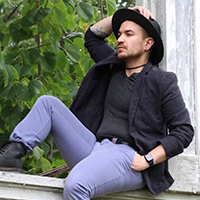 Josh
Josh had been makin' moves in the Twin Cities optical industry for many years, but recently joined the Downtown Eyes team in 2023. He has brought a great positive energy (and a few plants) into our Minneapolis office. He is ready to make sure you find the perfect frame with the best lens options to suit your needs.
Outside the office, Josh enjoys taking care of his plant-babies and his two cats: Jack & Minnow! He also loves a good thrifting adventure and restoring old furniture.
Our Doctors and Staff at Crosstown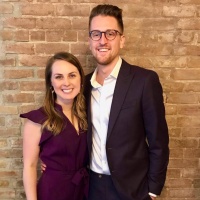 Maridith
Maridith graduated from the University of Minnesota with a Bachelor of Science degree in Health and Wellness. She has been an Ophthalmic Technician since 2014, ranging in experience in LASIK, Cataract Surgery, and Primary care. Maridith likes to stay active by exploring the great outdoors and checking out new trendy spots in the metro.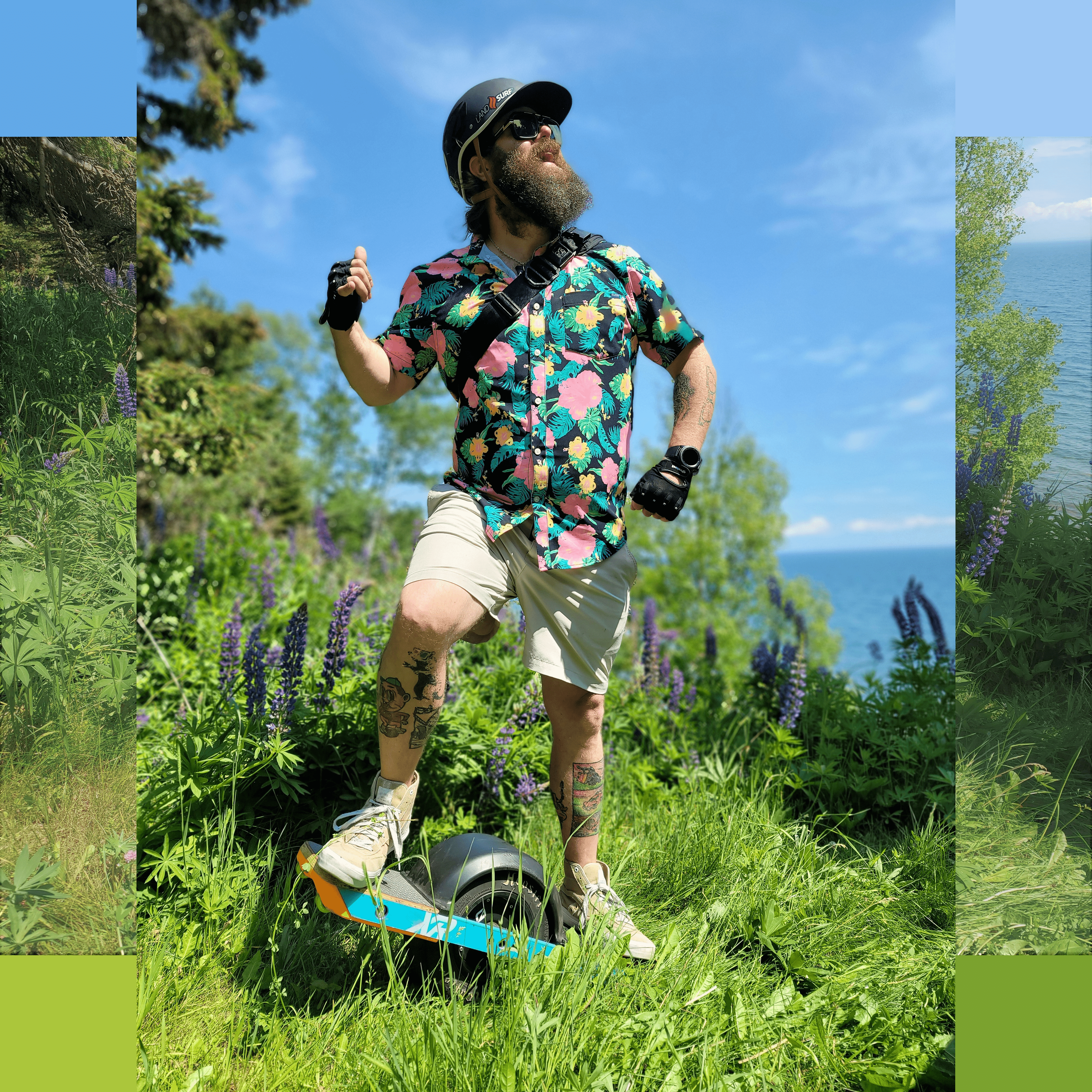 Robert
Robert started in the optical industry in 2010 and passed the ABO in 2011. He is passionate about finding the perfect frame and lens combo to suit each of his patient's needs. He has an 'eye' for detail and is excited to have joined the team at Downtown Eyes. When he's not working on glasses you can find him riding his Onewheel throughout the Twin Cities area.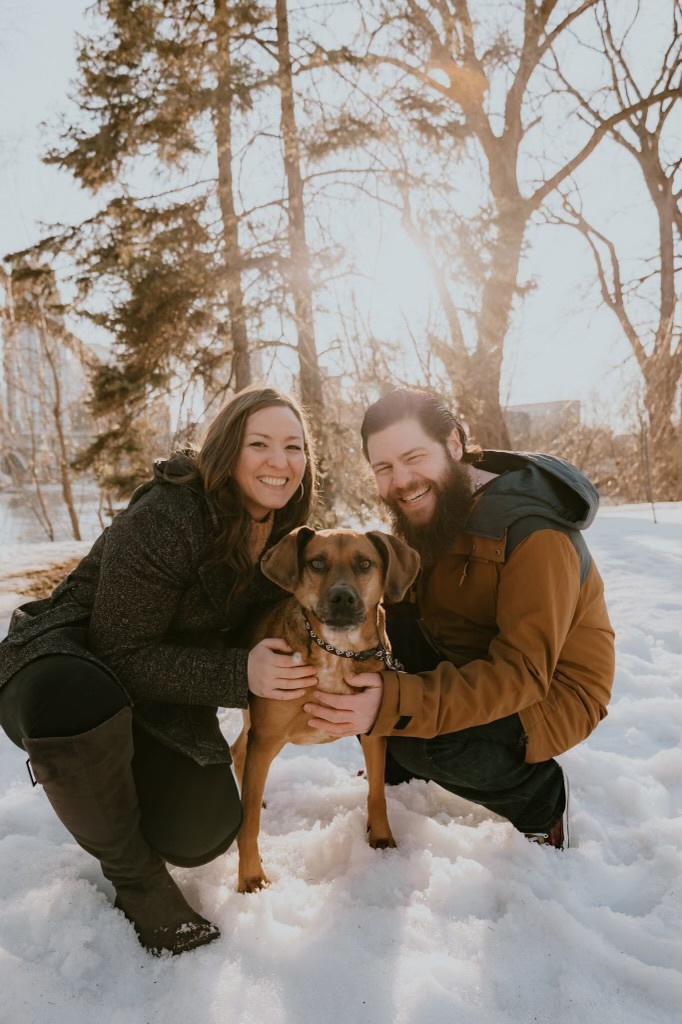 Lauren
Lauren has been working in eyecare as an optician since 2016 and is ABO certified. She loves helping people find the perfect pair of glasses that they feel confident in and suit their day-to-day visual needs. In her free time, she enjoys cooking, camping, going to Twins games, and checking out live music in the twin cities area.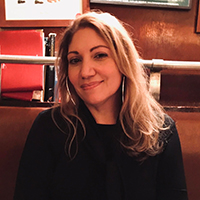 Victoria
Victoria has been working in eye care for 13 years now. She loves being front desk coordinator/Billing representative at Downtown eyes and interacting with our patients. Victoria enjoys spending time with her husband and kids outdoors and listening to jazz. When she's not cooking up her Cuban flare in the kitchen she's chilling at home with a good book.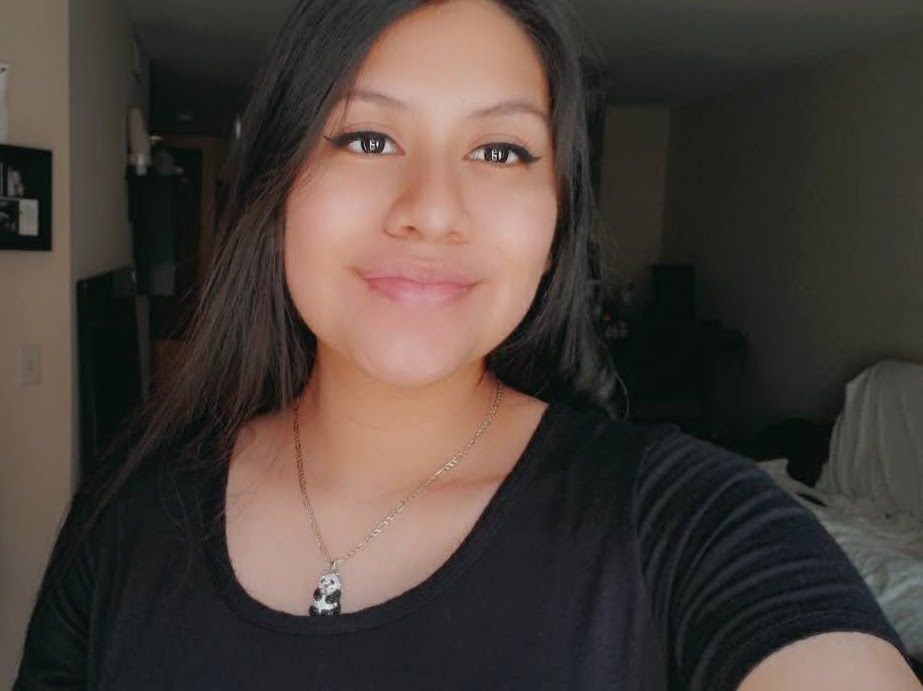 Esme
Esme is our Administrative Assistant and started in the eyecare industry in 2021 and passionate about providing exceptional patient care! Outside of work Esme enjoys spending quality time with her family. Fun fact: Esme is fluent in Spanish!
Our Doctors and Staff at Minneapolis