Our Doctors at Downtown and Crosstown
DR. MARY ANN ZASTROW
Dr. Mary Ann Zastrow completed her undergraduate studies at the University of Wisconsin­-Madison, where she earned a Bachelor of Science degree with Honors in Biology. After graduating from UW­-Madison, she attended the New England College of Optometry in Boston and earned her Doctor of Optometry degree. Her training includes externship rotations at Boston Children's Hospital, Veteran Affairs Hospital in Boston, and a Special Populations rotation that included Diabetic and Low Vision Specialties where she earned clinical honors.  After earning her Doctorate degree, Dr. Zastrow knew that she wanted to move back and practice in her home state. Although Dr. Zastrow and her husband Ben found it hard to leave their beloved Red Sox, being close to family and friends was always a priority. Benjamin was the first to join the Downtown Eyes Minneapolis hustle and bustle after he attained his MBA at the Carlson School of Management. He currently works at Zelle LLP. Dr. Zastrow owns two private practices in the Twin Cities area and enjoys the daily challenges and rewards that come with running a small business. Dr. Zastrow also enjoys every second of family time she gets with her daughter Zoe, son Jack, and future baby boy Zastrow.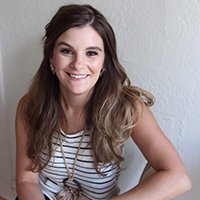 DR. SUSIE HEMANN
Dr. Susie Hemann graduated with honors earning her Doctor of Optometry degree from the Illinois College of Optometry in Chicago, IL. She received a merit of clinical excellence for achieving honors marks at all her externship rotations specializing in primary care, specialty contact lenses, low vision, advanced disease care, pediatrics, and surgical co-management at eye clinics and hospitals around the country. After graduation, Dr. Hemann went on to complete a residency with a focus on ocular disease and primary eye care at the Illinois Eye Institute in Chicago, IL where she managed and treated patients with a wide array of eye diseases including glaucoma, diabetic retinopathy, and emergency eye care. Although Chicago will always be her "Second City," she moved back to her home state of Minnesota after residency and has been serving the Twin Cities metro ever since!
Dr. Hemann grew up in Rochester, MN and was a competitive figure skater from childhood through college. She completed her undergraduate education at Iowa State University with a Bachelor of Science degree in Kinesiology and Health. In her free time, Susie likes finding new local eateries and breweries, spending time outdoors, and cheering on the Twins, Wild, and Vikes! She also loves to spend time with her family, friends, and wonderful husband Mark.
Our Doctors and Staff at Downtown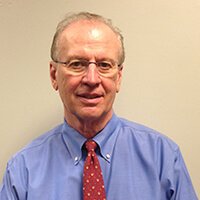 DR. ROBERT TOOMEY
Dr. Robert Toomey is a graduate of The Pennsylvania College of Optometry and has been in private practice in Downtown Eyes Minneapolis for over 30 years. A long time member of the Minnesota Optometric Association Association, he has served on various committees. He was appointed to the Minnesota Board of Examiners in Optometry by the governor and served as president. He sees patients on a part time basis and has embraced the new technologies integrated into the practice by Dr. Zastrow.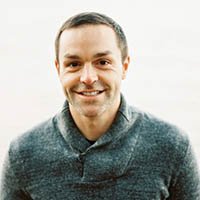 DR. CHAD LEGOIS
Dr. Chad Legois is a 2001 graduate of the University of Wisconsin-La Crosse, where he earned his Bachelor of Science degree in Biology with a minor in Chemistry. Upon completion of his undergraduate studies, Dr. Legois attended the Southern College of Optometry in Memphis, TN, where he graduated cum laude with his Doctor of Optometry degree in 2005. Originally from the Midwest, Dr. Legois moved to Minneapolis where he has since worked in varied avenues of optometry including general optometry, refractive surgery, diagnosis and treatment of ocular disease, and contact lens examinations. In his free time, Dr. Legois likes to stay physically active, see live music, collect vinyl records, read, cook, and partake in the amazing Minneapolis/St. Paul restaurant scene.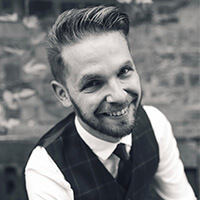 STEVEN
Optician
Steven has been an optician for 7 years. He has a degree in design with a sunny disposition and a good eye. He specializes in finding the best fit and style to meet an individuals needs and lifestyle. Steven's lived in the downtown area for the last 10 years and loves the energy and diversity that comes with living and working in the city. He has been with Downtown Eyes for the last 6 years.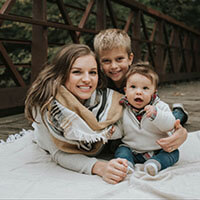 KATELYN
Office Manager
Katelyn completed her certificate as a Paraoptometric Assistant in 2015. She has been in the optometry world as a billing representative and Paraoptometric assistant for over 8 years. She has since been Downtown Eyes' office manager for the past 3 years. Katelyn loves the downtown atmosphere and also loves to keep our office organized and running smoothly! She hopes to continue to help build our office and our trust with our Downtown Eyes patients. In her free time she enjoys playing with and being a mother to two young boys.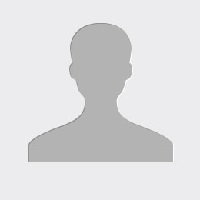 JOSH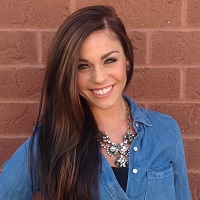 ARIEL METZ
Our Doctors and Staff at Crosstown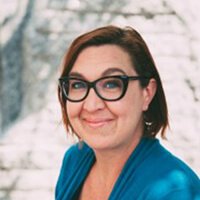 CYNTHIA
Optician
Having worked in fashion since she was a teenager, Cynthia specializes in finding the perfect frames to match your personal style. As a lens guru, she takes great pride in matching your new frame with the perfect lenses to enhance your lifestyle. When not helping a patient find the latest and greatest in eyewear, Cynthia can be found enjoying the excitement of horse racing at Canterbury or relaxing at home surrounded by her kitties.
Cynthia has been an optician since 2008 and was ABOC certified in 2013.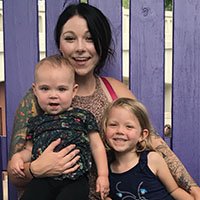 ALLISON SKUPAS
Optician
This optical gal has been an Optician for 6 years, focusing on a fun and easy experience for each patient while pinpointing fashion taste. In her spare time you can catch Alli chasing after 2 toddlers or scarfing down nachos from Houlihan's. Since joining the Downtown Eyes Crosstown 's team she has come to love the bright, upbeat vibe the clinic has to offer and can't wait to SEE you SEE!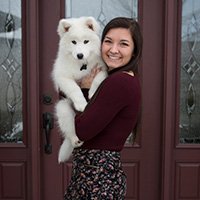 BRITTANY GLEASON