Give Your Eyes a Thorough Check-Up
While a routine aspect of proper eye care, eye exams are undoubtedly essential to protecting your vision and monitoring your eye health. Downtown Eyes provides patients with an eye exam in Minneapolis that's done with the latest technology.
Optomap Retinal Exam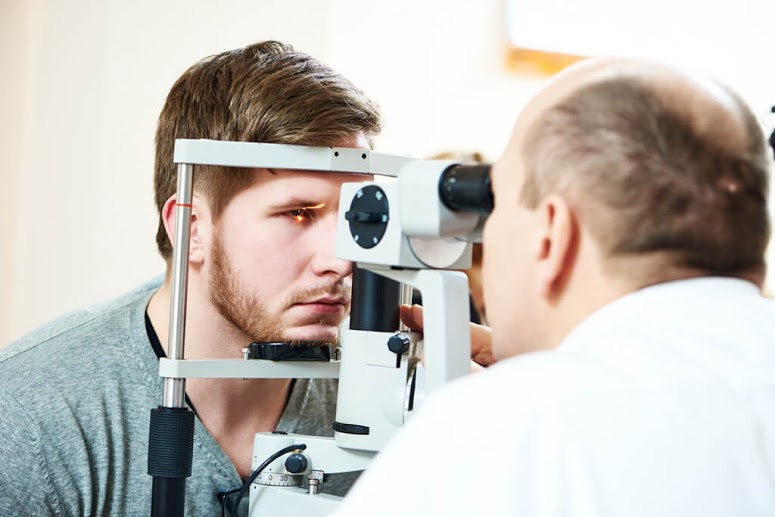 The way eye exams are conducted has advanced right along with the rest of eye care technology. Advantages of us using the revolutionary optomap retinal exam include:
Not having anything touch your eyes
Captured images of your eyes are available for immediate review
There are no bothersome eye drops to worry about
Rather than capturing only 15 percent of your retina like traditional eye exams, the optomap exam takes a panoramic image of an impressive 80 percent of your retina
The new examination method is an ideal method for giving your eyes early protection from visual impairment, blindness and a number of serious diseases, such as cancer and cardiovascular disease
Marco Automated Phoropter
Drs. Mary Ann Zastrow and Robert Toomey also use a Marco automated phoropter to further check the eyes of patients with the latest in electronic refraction technology. With the device, we're able to better determine your prescription and give you the best vision possible with your lenses. Even better is the fact that the automated phoropter can give you a much better idea of whether you should switch to a new prescription or stick to your current one, eliminating a great deal of any indecisiveness you may have about your finances and improving your vision.
Give Us a Call
To learn more about how we conduct our routine eye exams, call us at 612-333-EYES (3937). You're also free to complete an online contact page, if you wish.