Products & Services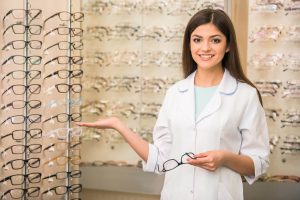 Providing the Best in Vision Care & Products
Downtown Eyes strives to take excellent care of your eyes by utilizing the most trusted brands, products and technology. We realize how much our reputation hinges on the overall quality of our products and services, which is why we go well out of our way to offer our patients the best of the best.
Eyeglass Frames
For those who need quality lenses and frames to see the world better, know that Downtown Eyes offers nothing but top quality frame manufacturers. Examples of brands we carry include:
Lafont
Blackfin
Barton Perreira
Tom Ford
Kate Spade
Andy Wolf
State Optical
Maui Jim
Modo
Ray-Ban
 Smith
And many more
With such a wide selection, we're confident our optician will be able to help you find the perfect frames for your new lenses. In addition to helping you find the right frame selection to complement your style, we also want you to find frames that are the perfect match for your budget.
Contact Lenses
The contact lens brands we carry are just as exemplary as our selection of frames. We strive to make sure we have something that matches everyone's individual eye care needs, which is why we offer selections from:
Johnson & Johnson (Oasys, Vita)
Coopervision (Biofinity, Clariti, My Day)
Bausch + Lomb (BioTrue 1 Day, Infuse, Ultra)
Alcon (Air Optix, Aqua Comfort Plus, Dailies Total 1, Precision 1)
Astigmatism and Multifocal options
Specialty Contacts (scleral lenses, gas-permeable)
And more!
If you're thinking of getting contact lenses for the first time, we can walk you through proper use and care. To ensure you're never without a way to see things clearly, we recommend getting a back-up pair of eyeglasses, whether you're wearing contacts or glasses.
Optical Customer Care & Warranty
Free Follow up Care – You will receive FREE adjustments, minor repairs, nose pads and cleaning from our certified opticians for the life of your eyewear.
Frame and Lens Warranty
Lenses and Frames are guaranteed against manufacturer defects for one year after the original date of purchase. The defective portion of the eyewear must be returned for the manufacturer's warranty to be valid. The manufacturer's warranty covers frame or lens defects, however not abuse. Eyewear that is destroyed, lost or stolen is not covered by the warranty.
Examples of covered manufacturer defects include but are not limited to: stress fractures, crazing of lens coatings, delaminating of lenses, lens chipping, and frames breaking at the solder point. Examples of non-covered items include: deep gouges in the lens caused by abuse, scratches due to improper cleaning, dog chewing, cement scraping, or glasses broken by being stepped on.
If patients choose to place new lenses in an old frame, we cannot be held liable for breaks or damage. As frames age, they may become brittle in ways invisible to the human eye. Patients assume the risk when using old frames. They should also be warned that they assume the risk when we adjust older frames. Patients must sign a disclosure form notifying them of these facts.
If a non-covered item occurs within one year of the original purchase, we offer a 50% discount of repair or replacement parts. This discount does not apply to lost or stolen eyewear.
Prescription Changes
All prescription lenses are covered under a doctor's prescription change policy. This policy covers a one-time doctor's prescription change, valid for 90 days from the original date of purchase.